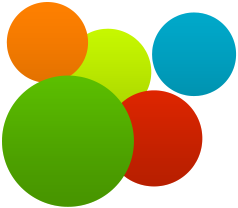 mastro 7
Simple, practical and complete astrology software for Windows
Compare features
Mastro is easy

Mastro has a modern and user-friendly interface. Charts are beautiful and interactive. See the aspects of a planet just by placing your cursor over it. Drag and drop planets to move forward or backward in time. Our documentation covers everything and is easy to understand.

Mastro is powerful

Mastro has all the features you want and much more, including natal charts, transits, bi-wheel and tri-wheel charts, progressions, harmonics, returns, profections, primary directions, midpoints, lunar nodes, asteroids, fixed stars, eclipses, ingresses, interpretation, and the list goes on.

Mastro is customizable

Mastro can be tailored to your needs, both appearance-wise and functionality-wise. It supports multiple coordinate systems (tropical or sidereal), reference planes, chart styles, house systems, and subdivisions. Orbs are customizable by angle or by planet. Mastro is available in English and in French.

Mastro is unique

Mastro Expert contains the world's first expert system for natal, event, and synastry analysis, a groundbreaking achievement that is the result of years of research. This system powers two features that are exclusive to Mastro: the synthesis tree, and the Forecast Curves. See some examples.
NEW
Dynamic Aspectarium
For the first time in astrology software, you can click on any aspect in the aspectarium to have it drawn in the chart and interpreted. This allows, for example, to construct the drawing and interpretative synthesis of a Grand Trine by clicking on the three aspects that compose it.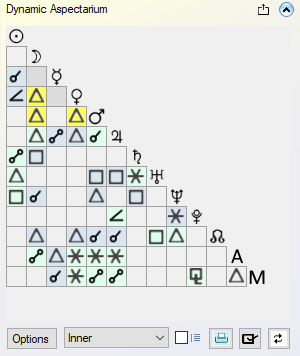 EXPERT
Forecast Curves
A truly revolutionary new feature that leverages the power of Mastro's unique expert system to provide an incredibly reliable and user-friendly way to foresee various types of events over a given period of time. Only available in Mastro Expert.
NEW
Maximums for Curves
The Maximums for Curves window displays the maximum score for each keyword. This allows you to see at a glance the important moments for all curves.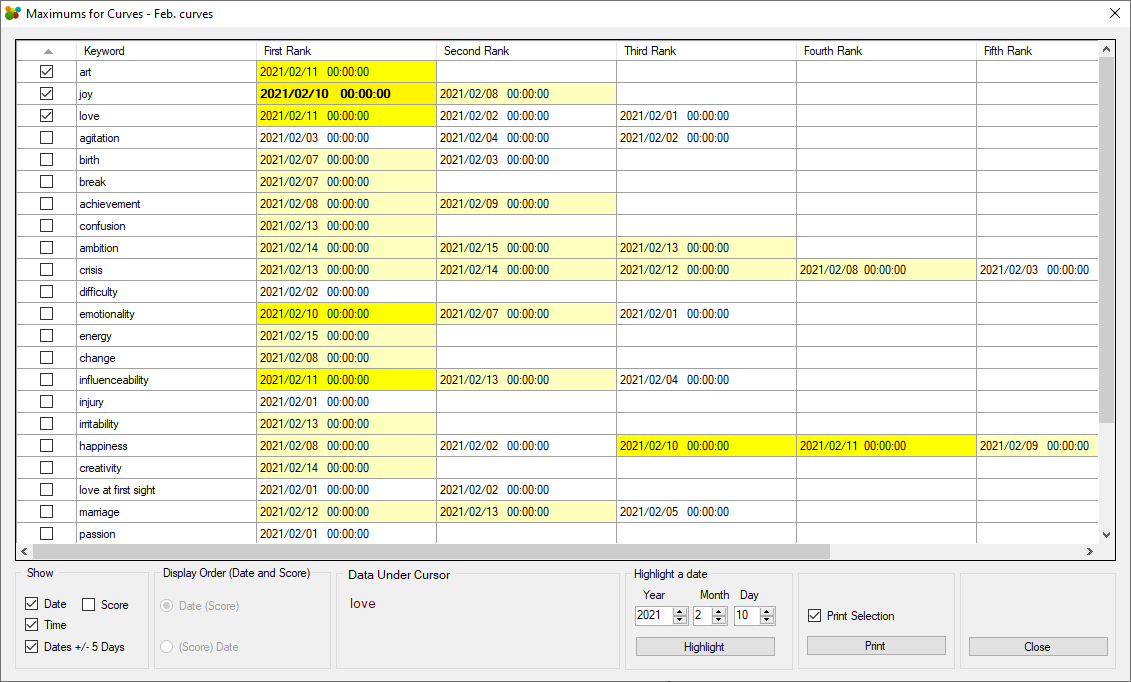 "Visually superb... an extremely powerful tool."

Mademoiselle Lili

"Incredible, all that is included. Words fail me... this is so awesome!"

Colette Gagnon

"Of all the software I purchased, yours is by far the best."

Réjean Delisle

"Lots of options that I haven't found elsewhere. You've earned my loyalty."

Vital Coron

"It's amazing. You've taken astrology to a new level."

Kenneth McRitchie

"Mastro is one step ahead of the others. This is laser astrology."

Hubert Brun

"Astrology software that keeps you intuitive and creative."

Axel Harvey

"Mastro is a fighter plane. Extremely accurate and easy to use."

Rodolphe Candela

"A fantastic tool for research."

Marie-Christiane Trudel
Get Mastro
Mastro 7 comes in two editions: Standard and Expert.
The best free astrology software in terms of features, ease of use, and performance.

Includes all the features of Mastro Standard

+

Natal, event, and synastry interpretation
Forecast Curves
Research features
Ability to save event charts
Advanced chart management
Database of 1300+ public figures